MAIN
USER-SUBMITTED
RELIGION
MISC
VERSION 2 NOW AVAILABLE
Shamu Croaks member, Cine_Man, has graciously created the following skin for use with the computer game GP3. Now you can race around the streets of Monaco or Spa Francorchamps driving your own Shamu- Formula One car! Click on the link to the bmp file at the bottom- to download. Here are Cine_Mans instructions on how to use...

It needs to be converted to a .JAM for use in GP3, or imported via GPEdit... It is based on the McLaren, and would go into the "Team 2" liveries.... oddly enough, GP3, because of the '98 year basis, identifies Ferrari as Team 2....and keeps it that way even in the 2001 update... so this skin goes in as Ferrar.bmp....!!!!
-Thanks Cine_Man- you're a much better artist than I.

If you wish to make your own modifications goto http://www.autoskins.fsnet.co.uk/gp3/index.html

Views Of The Car-Version 2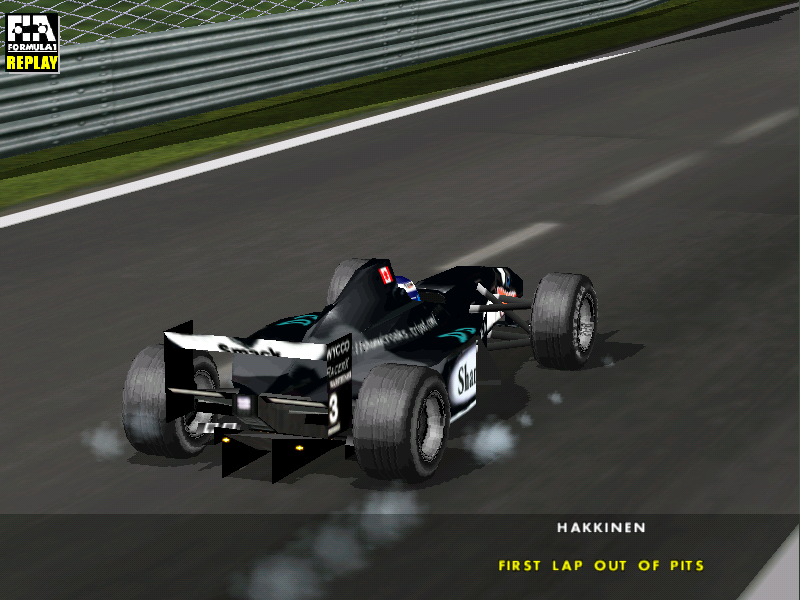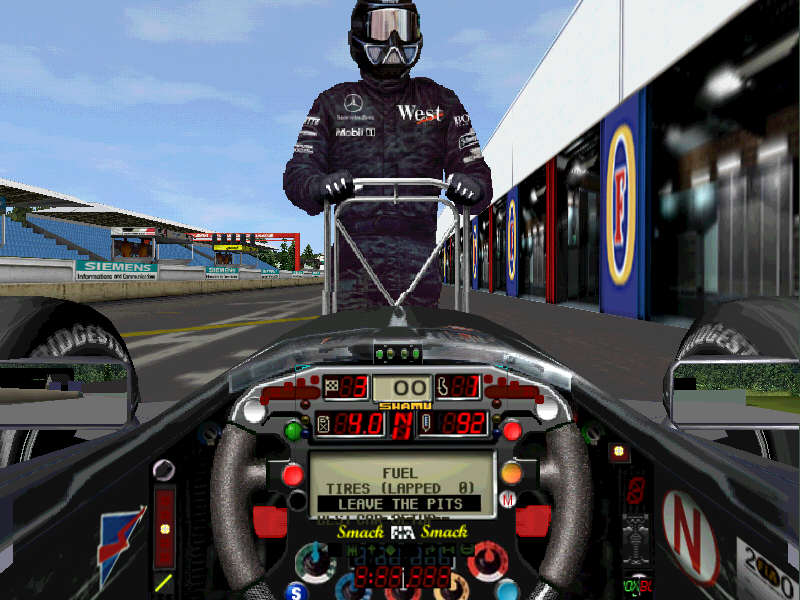 CockPit And Steering Wheel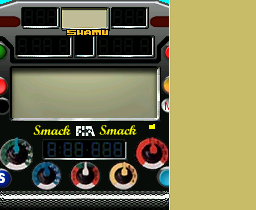 Views Of The Car- Version 1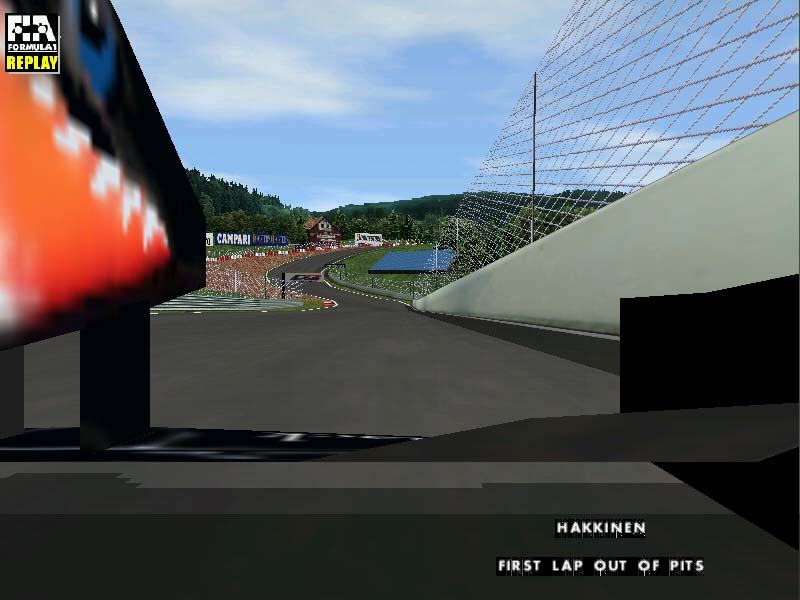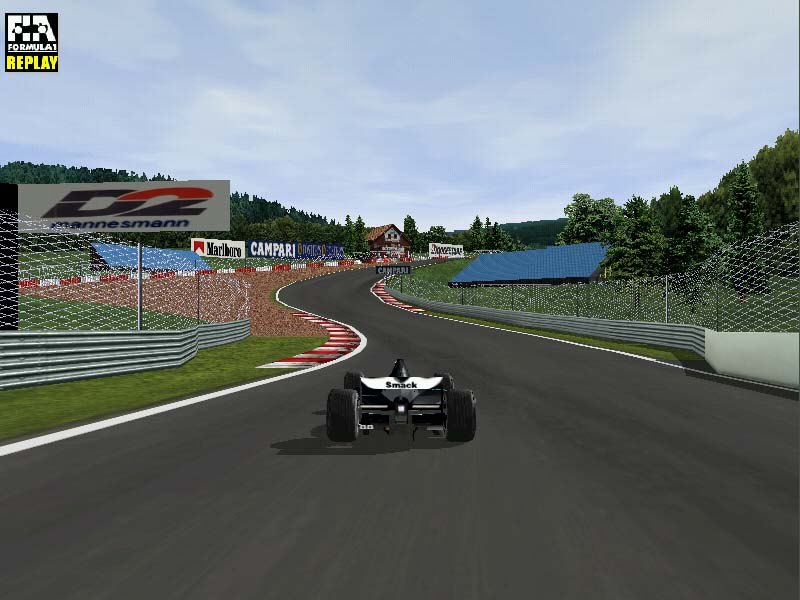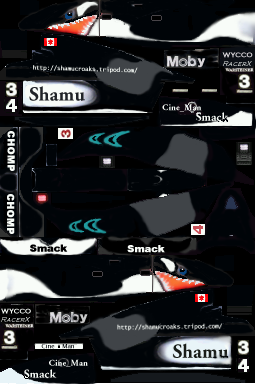 *NEW* DOWNLOAD VERSION 2 SHAMU-CAR SKIN- FOR USE WITH GP3- BY CLICKING HERE!
Download V1 car here!